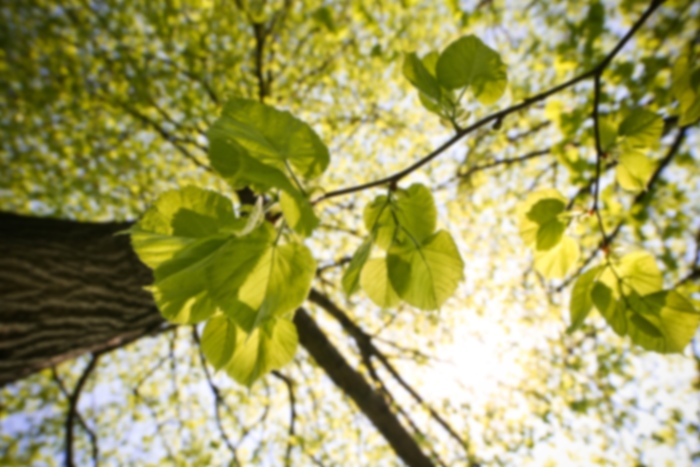 Kimberly Vanderveen,
MD
General Surgery
Kimberly Vanderveen, MD is a Colorado native and graduate of Bear Creek High School in Lakewood, CO. She received her bachelor's degree with honors from Muhlenberg College in Allentown, PA. She then earned her medical degree from Northwestern University in Chicago, IL in 2001. Dr. Vanderveen completed her surgical residency at UC-Davis in Sacramento, CA. During her residency, she also obtained a master's degree in Clinical Research and was actively involved in cancer research and education.

After her surgical training, Dr. Vanderveen completed a fellowship in Endocrine Surgery at the Mayo Clinic in Rochester, MN. She is knowledgeable in both medical and surgical aspects of endocrine diseases. She specializes in surgery for diseases of the thyroid, parathyroid, adrenal glands and is a high volume neck and adrenal surgeon. She also has expertise with pancreatic islet cell and bowel neuroendocrine (carcinoid) tumors, and holds Board Certification in General Surgery. She is adept at minimally invasive techniques and advanced imaging. Dr. Vanderveen is active in national organizations, including the American Association of Endocrine Surgeons, the Society of Surgical Oncology, the Association of Women Surgeons, and is a Fellow of the American College of Surgeons. She is active in continuing medical education, is a coveted local and national speaker, and has received a prestigious teaching award. She also provides consultations for medical practice development and biomedical device research and design.

Dr. Vanderveen initially practiced in Albuquerque, NM, where she helped the Presbyterian Medical Group build a thyroid and endocrine cancer program, and quickly became one of the leading thyroid surgeons in the state. She also organized and became the chairperson of the first Endocrine Tumor Board and Multidisciplinary Working Group in New Mexico. She returned to Denver to be closer to her family in 2011. (You may recognize her brother-in-law, Chris Vanderveen, from his Emmy Award-winning reporting on 9News.) Dr. Vanderveen is one of the founding members and Medical Director of the Rose Thyroid and Parathyroid Center - one of the country's first community multidisciplinary endocrine centers of excellence. She also serves as the Chairman of Rose's Cancer Committee and the Vice-Chairman of Surgery.

Dr. Vanderveen's true joy is spending time with her husband (also a physician and Denver native) and three children. She is also known for her love of cowboy boots, which she often wears during surgery.


Accepts most insurance. Contact your insurance provider for coverage information
Abnormal Thyroid
Adrenal Gland Cancer
Adrenal Tumor
Adrenalectomy
Advanced Laparoscopic Surgery
Appendectomy, Laparoscopic
Appendectomy, Open
Appendicitis
Autoimmune Diseases
Autoimmune Thyroid Diseases
Calcium Metabolism Disorders
Cancer
Carcinoid
Carcinoid Tumors
Cholecystectomy
Cholecystitis and Gallstones
Colectomy
Endocrine Disorders
Endocrine System Cancer
Enterostomy (Laparoscopic or Open)
Gallbladder Removal (Cholecystectomy), Laparoscopic
Gastrinoma
Gastrointestinal Diseases
Goiter
Grave's Disease
Hashimoto's Disease
Hypercalcemia
Hyperparathyroidism
Hyperthyroidism
Hypoparathyroidism
Hypothyroidism
Insulinoma
Lap Adrenalectomy
Laparotomy
Larynx Conditions
Lymph Node Biopsy or Excision
Metastatic Cancer
Minimally Invasive Parathyroidectomy
Neck
Nodules
Pancreas
Pancreatic Surgery
Pancreatic Tumor
Parathyroid (Gland) Disease
Parathyroid (Gland) Tumor: Other than Malignant
Parathyroid Surgery
Parathyroidectomy
Parotid Cancer
Re-Operative Surgery
Thyroid Cancer
Thyroid Cyst
Thyroid Disease
Thyroid Lobectomy
Thyroid Nodule
Thyroid Surgery
Thyroidectomy
Thyroiditis
Umbilical Hernia
Regence Group (Bs-Wa, Bs-Id, Bcbs-Ut, Bcbs-Or)
Cigna
Cigna HMO
United Healthcare - HMO
Abnormal Thyroid
Adrenal Gland Cancer
Adrenal Tumor
Adrenalectomy
Advanced Laparoscopic Surgery
Appendectomy, Laparoscopic
Appendectomy, Open
Appendicitis
Autoimmune Diseases
Autoimmune Thyroid Diseases
Calcium Metabolism Disorders
Cancer
Carcinoid
Carcinoid Tumors
Cholecystectomy
Cholecystitis and Gallstones
Colectomy
Endocrine Disorders
Endocrine System Cancer
Enterostomy (Laparoscopic or Open)
Gallbladder Removal (Cholecystectomy), Laparoscopic
Gastrinoma
Gastrointestinal Diseases
Goiter
Grave's Disease
Hashimoto's Disease
Hypercalcemia
Hyperparathyroidism
Hyperthyroidism
Hypoparathyroidism
Hypothyroidism
Insulinoma
Lap Adrenalectomy
Laparotomy
Larynx Conditions
Lymph Node Biopsy or Excision
Metastatic Cancer
Minimally Invasive Parathyroidectomy
Neck
Nodules
Pancreas
Pancreatic Surgery
Pancreatic Tumor
Parathyroid (Gland) Disease
Parathyroid (Gland) Tumor: Other than Malignant
Parathyroid Surgery
Parathyroidectomy
Parotid Cancer
Re-Operative Surgery
Thyroid Cancer
Thyroid Cyst
Thyroid Disease
Thyroid Lobectomy
Thyroid Nodule
Thyroid Surgery
Thyroidectomy
Thyroiditis
Umbilical Hernia